Already ready to get started? You can skip this read and go straight HERE.
I wish I had known then what I know now, when I was finding old, amazing pieces of furniture and giving them new life. I know that I inhaled way more toxic chemicals than I should have. There are several products that I have now, I am telling you, if you are in this niche, I highly recommend you switching and ditching to. Your brain and nervous system will thank you.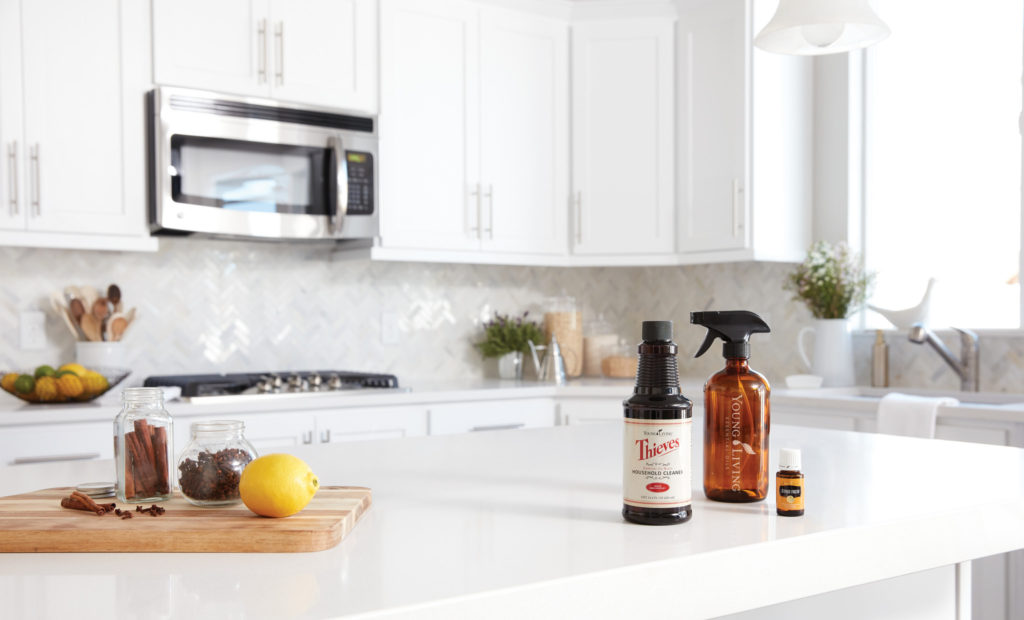 Thieves cleaner can clean ANY nasty, dirty piece of furniture and actually promote your health instead of harming it. It can go to WORK cutting dirt, grease and caked on yuck. It can even kill mold. Purification Essential Oil on a cotton ball can take any stink out. Sit it in drawers over night and you will be stunned  and how it eats that "old" odor. Lemon Oil.. well let me tell you, it sits on my sink for taking ANY sticky off of anything. It gets rid of those home goods stickers or yard sale stickies like lightening. And Lavender… ahhhhh.. you can never go wrong with Lavender. Add a few drops to 2 oz of distilled water and spray on your linens. That just makes me want to take a deep breath talking about it!
I don't know about you, but I have little people, a dog and a husband that I want to do the very best for. I realized a few years ago, that I was the gatekeeper of our home and everyone  assumed that what was here was safe because I was providing it. After doing extensive research on eczema and allergies for my oldest child I realized I needed to do a much better job with what I was feeding my family, cleaning with and putting on their bodies in personal care products. I challenge you to take my three cabinet challege. It will shock you what is in what we assume is safe. Just find one ingredient you cannot pronounce on the back of a product in the ingredient list and do a quick google search… "dangers Of______________" It will make your head spin.
I realize that you cannot throw the baby out with the bath water. It is a journey, it is not a destination. Am I 100% toxic free? Nope. I still like to wear makeup and I cannot find anything that will stay on long enough without smearing to be worth it.  I am not where I want to be, but thank GOD I am not where I used to be. I would say now, with the help of Young Living Products making it super easy for me and with clean eating, we are about 85%. I think that is a great place to be!
Five years ago, Young Living helped me start kicking some junk to the curb and do a little ditching and switching. One of the best places to start is with your cleaning products.
My favorite line Young Living Offers is the Thieves line. It will take care of so much of the junk in your home in one sweep. Thieves cleaner is concentrated and at different dilutions can take the place of every single cleaner in your home. It will clean furniture, glass, stainless, countertops, toilets, EVERYTHING, and you don't have to hold your breath. You actually WANT to breathe in the aromatic goodness! I feel safe enough with this stuff that I wouldn't care if my kids licked the floor and the countertops, hahaha.
I recommend starting with the Thieves Premium Starter Kit. It is the best bang for your buck and you get the following items.
The very best part of this kit is that it comes with a wholesale membership that gets you 24% off any future purchases. There are no strings attached. After you buy this kit, there is no obligation to purchase anything else but I promise you….. YOU WILL, hahaha. Young Living products are that awesome.
•Two Thieves Household Cleaners
•Two Thieves Waterless Purifiers
•Two Thieves Sprays
•Two Thieves Hand Soaps with a pump
•One Thieves Toothpaste
•One Thieves Mouthwash
•One 15-ml bottle of Thieves Essential Oil
•5-ml bottle of Stress Away Essential Oil
•Roller fitment (roller cap)
•Samples of  Peace and Calming, Lemon, Lavender, Peppermint, and Thieves
•Samples of NingXia Red (energy/nutritional drink)
•Educational material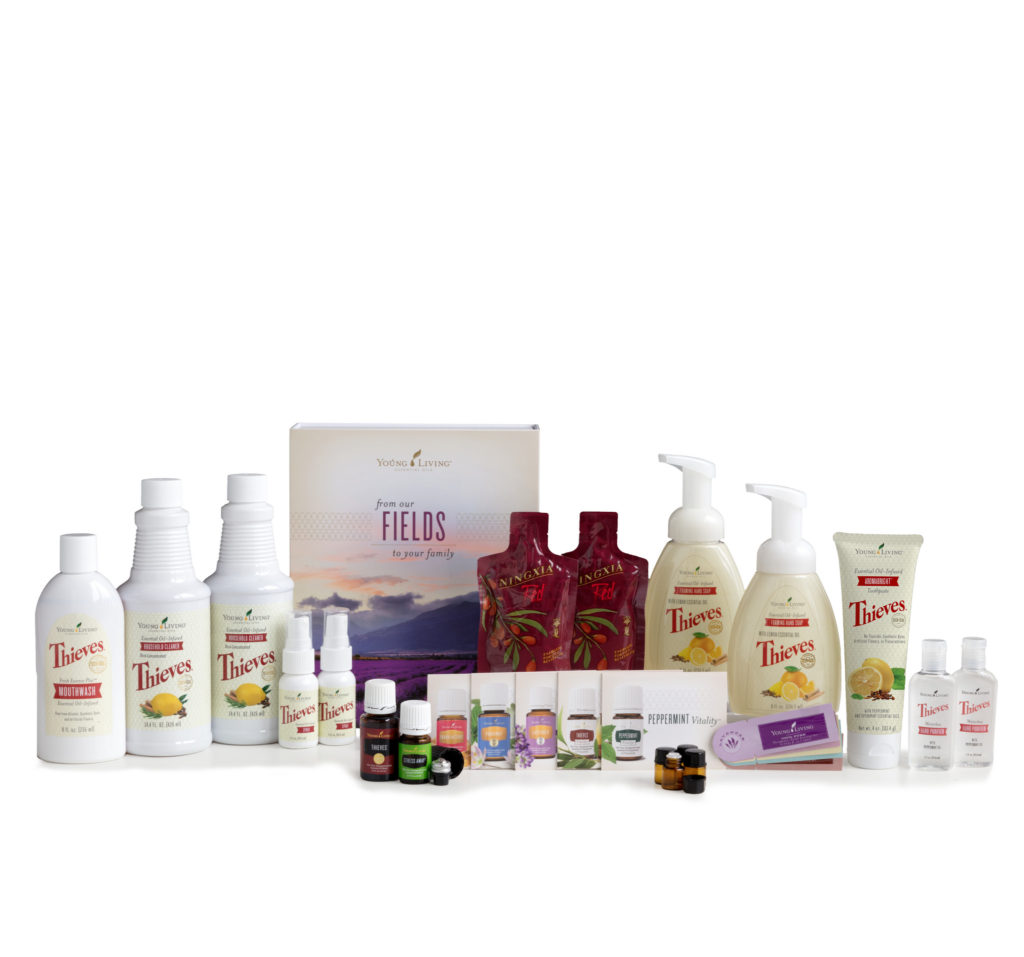 With the purchase of any premium starter kit with me, I will also personally give you 25.00 back via paypal.
You will also get a crazy awesome group of ladies to hang out with in our private members only, wellness Facebook group called Elevate You. It's totally optional but we have a ton of fun in there, give away lots of stuff and offer some fab challenges and education. We are all on this journey together!
So if you are ready to get started JUST CLICK HERE.
Please let me know if you have any trouble at all. You can email me at helloitskelli@gmail.com or DM me on IG @helloitskelli
xoxo,