This little kit of oils literally changed my life. I was just sitting here thinking this morning, I have no idea what I would do without Young Living!  This company not only provides essential oils to our family, but safe and effective, green and clean household cleaning products and personal care products as well as all of the vitamins and whole body supplements that we need to support out wellness journey.
Wholesale memberships with Young Living are simple and easy.  The best part, is that there is absolutely no strings attached and no minimums are required to be a member. You are not signing your life away! You're just hooking yourself up wth some crazy awesome wellness products at the very best price available.
A membership with me, allows you access to our wellness group with thousands of instant best friends for you to meet and to support you as you get to know your products. You will also receive this beautiful oils plus glass book to help you understand oils and a ton of awesome recipes to help you get started right away.  Our company consists of mostly members just loving the products. 93% of our members are just users and the the other 7%, like me, love the product and do the business side. I will help you fall in love with your products and if business is ever something you want to pursue, you can come to me and I will help you get started. I will never ask you. I promise. You get my hastle free Guarantee.  We have a product that you will fall in love with and will change your life… THE END.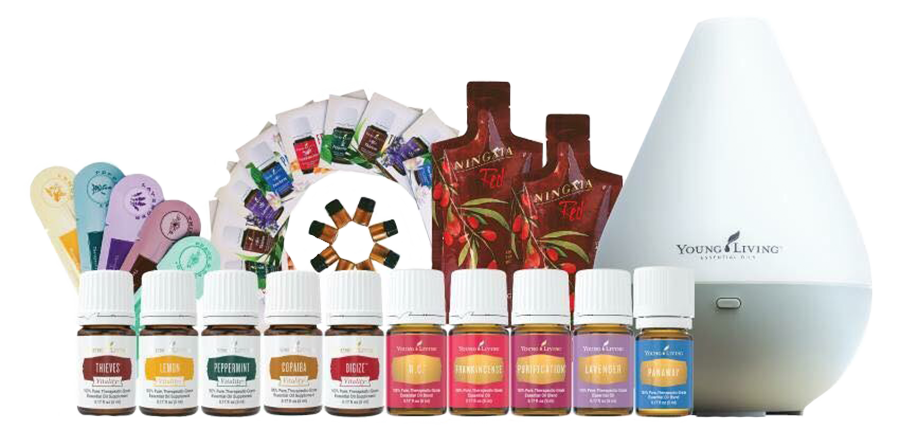 If you are ready to get started, click on
this link and follow the instructions
. I suggest starting off with the Premium Starter Kit of Essential Oils. Its the best deal and the one that I used to get started. Second would be the Thieves Premium Starter Kit for cleaning and personal care. Its amazing!! If you need help, go to the top of the page and click the contact tab and let me know! I can't wait to show you around!